Borough Huts Camp Services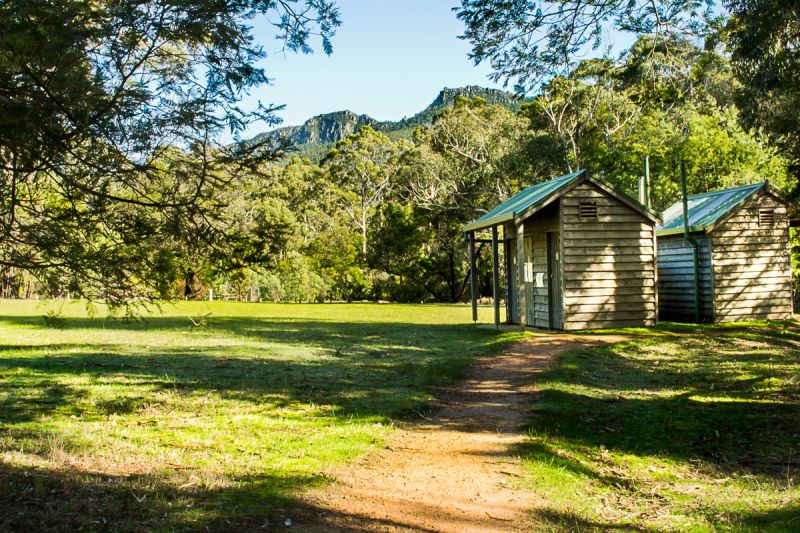 Duration: 1 Hours (approx.)
Location: Halls Gap, VIC
The Grampians/Gariwerd can experience long periods of dry spells. Parks Victoria can't guarantee water security in the available tanks at campsites. If your heading out on a multi-day hike there is no longer a need to carry a full heavy pack! Our campsite services enable you to enjoy your hike without the strain of the extra weight. Guaranteed drinking water, food and equipment can all be transported to your campsite!
How does it work?
Before your hike starts, you will need to drop into the Absolute Outdoors shop on the main street of Halls Gap and drop off any bags you would like transported and to chat with our staff to reconfirm your plan. We also have a great range of products in case you have forgotten anything! If you have ordered a water container, we will provide the container filled with drinking water. Once you head off for your hike, we will store your belongings safely and then transport them to your designated tent platform/site.
Campsite drop-off times will vary, although we endeavour to have them completed by 4 pm at the latest. The following day we will return to the campsite to collect the water container and bags. And either transport them to your next camp or back to our shop for collection.
Please note that due to increased staff costs, any transport or hiker services booked on a public holiday will be subject to a 100% public holiday loading.